Metro Region: Sustainability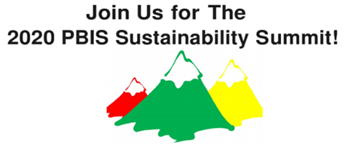 2020 PBIS Sustainability Summit!
January 28th & 29th, 9:00 AM-3:30 PM
Maplewood Community Center
Registration is now live for the FIRST semi-annual PBIS Sustainability Summit!
This conference is combining all the great PBIS trainings into one two-day event. Multiple team members are encouraged to register and can attend a variety of breakout sessions. After attending sessions, bring your team together for action planning.
The first day will start out with a keynote address by Mr. Curt Slater, which is sure to be motivating & entertaining! Move on to the breakout sessions, topics include: PBIS Sustainability Refresher (All Day Session), PBIS & SEL, Classroom Management, PBIS & Restorative Practices, Tier II & Tier III, Check-In/Check-Out, PBIS & Equity, Data-Based Action Planning, Coaches Meeting and more.
Additional details can be found on the "Sustainabilty Flyer" and at the registration site: metroecsu.myquickreg.com/register/ (https://metroecsu.myquickreg.com/register/event/)
See you at the Summit!