Summer Institute and Film Festival 2021
The 2021 Virtual Minnesota PBIS Summer Institute on June 16th and 17th is open for registration.
Register for the 2021 Summer Institute. There is no cost for the Institute, but registration is required.
This year's Summer Institute will focus on connecting PBIS with practices that promote equitable outcomes in education, and aligning initiatives in the PBIS framework.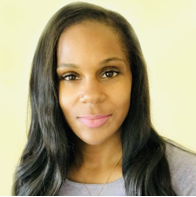 This year's keynote is Dr. Tamika La Salle, University of Connecticut (UConn). Dr. La Salle is a co-investigator for the federal subgrant to UConn, serving as the school climate and culture coordinator for the Center on PBIS.
Below is the agenda for the Summer Institute with dates and times for sessions and activities.

Download agenda with presenters, topics and descriptions of sessions.
Wednesday, June 16, 2021 (Day 1 of 2)
9:00 am – 9:10 am

Opening Remarks – Eric Kloos

9:15 am – 10:15 am

Keynote – Dr. Tamika LaSalle
[Culturally Responsive] PBIS: Leveraging Existing Systems to Advance Equity

10:15 am – 10:25 am

Break

10:25 am – 11:25 am
Breakout sessions

Establishing Preliminary Evidence for Culturally Responsive PBIS: The Personal Matrix Activity
Presentation

PBIS Classroom Implementation: Using the framework to promote Culturally Responsive Engagement Strategies
Presentation

11:25 am – 11:35 am

Break

11:35 am – 12:35 pm
Breakout sessions

Classroom Management Toolkit: Proactive, Praise & Relationships
Presentation

District Teams: Aligning PreK-12 Programs & Initiatives
Thursday, June 17, 2021 (Day 2 of 2)

8:45 am – 9:15 am

Welcome and Keynote

9:15 am – 9:25 am

Break

9:25 am – 10:25 am Breakout sessions

Adult Student Panel Q & A
Presentation

Film Festival/PBIS Strategies with Video
Presentation

10:25 am – 10:35 am

Break

10:35 am – 11:25 am

Exemplar Schools –Stories and Lessons Learned

11:25 am – 11:35 am

Break

11:35 am – 12:35 pm Breakout sessions

Integrating PBIS Efforts into Improvement Plans

Pave Your Way Back After a Significant Event
Presentation
Schedule subject to change: Download MN PBIS Summer Institute 2021 Agenda with Sessions Descriptions
Film Festival Submissions
The purpose of the film festival is to highlight how schools and agencies are using videos to support their work in PBIS. This is a light-hearted competition to acknowledge videos from a variety of categories.
The film festival will occur during the 2021 Minnesota PBIS Institute. We encourage you to submit a video even if you are unable to attend the conference.

Past Summer Institute & Film Festivals Information & Handouts
For most recent Summer Institutes Information & Handouts, please use the left side sub-navigation listing sorted by year.
And for past 2013-2016 Summer Institute Information & Handouts, please contact mde.pbis@state.mn.us.